Westside kicks off donations at MND and Me Foundation Business lunch
May 31, 2022
Westside was pleased to kick off donations at the launch of the MND & Me Business lunch series, which took place recently at the Port Office Hotel in Brisbane.
At the first lunch in the series, Business of Beers Lunch attendees heard from Stone & Wood Brewing Company Co-Founder Ross Jurisich, and John Hanley, who is living with MND.
Westside CEO Matt Wallach was pleased to attend the lunch and kick off end of financial year donations for the charity.
"Westside continues to be a proud supporter of the MND and Me Foundation, and by making this donation, we encourage businesses to consider donating prior to the financial year.
"Motor neuron disease (MND) remains a cause close to our hearts, as we lost our colleague Gavin Webb to MND.
"While there is not yet a cure for MND, these fundraisers help to raise much needed funds for research, while also helping improve the quality of life for those living with MND," he said.
Westside created an award in Gavin's name, which is considered Westside's highest honour. It is awarded each year to an employee who has demonstrated exemplary attributes in their role.
Our 2021 Gavin Webb Award recipient was Nick Ein, Field Operator at Moura.
"While generally going above and beyond in his role, Nick demonstrated an exemplary safety record, performance excellence, knowledge sharing, mentoring, and support of others," said Mr Wallach.
Nick lives and works in Moura and is well known in the local community.
"Following receiving the Gavin Webb award, Nick was also recognised at the 2022 Banana Shire Australia Day Awards for his contribution to the local community.
"We are very proud of his achievements," said Mr Wallach.
If you would like to make a donation to the MND and Me Foundation please visit https://secure.mndandme.com.au/donations
Gavin Webb Award
Gavin Webb sadly passed away from MND in 2020. Gavin was part of the Westside family and was well known for his dedication and professionalism.
Throughout his illness, Gavin supported others living with MND, and was a prolific fundraiser for MND research, giving hope and inspiration to others for both today and the future.
Westside created the Gavin Webb Award in his honour.  Each year a new recipient is recognised with their name engraved on the plaque, which continues to take pride of place at the Westside Brisbane offices. 
Top image L-R: Westside Media & Communications Advisor Shari Highfield, MND and Me CEO Jane Milne, John Hanley, and Westside CEO Matt Wallach at the MND and Me Foundation Business Lunch.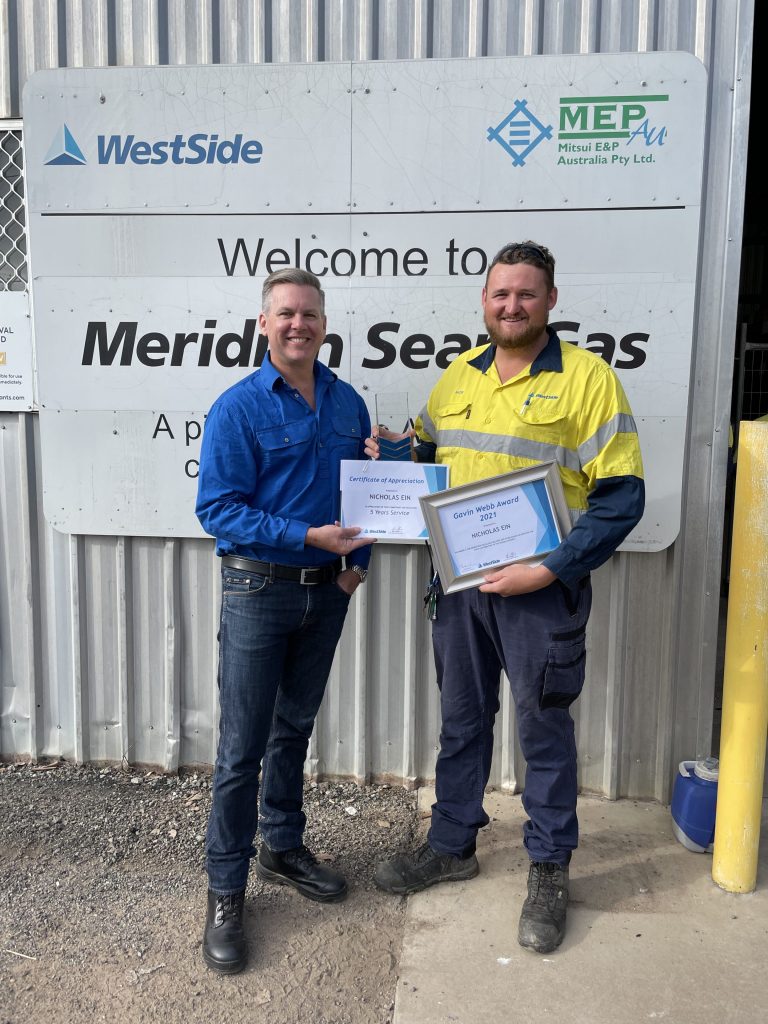 ---